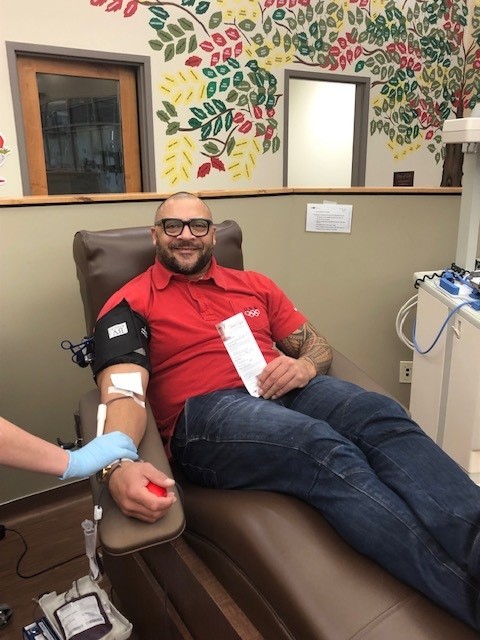 In 2020 U.S. Food and Drug Administration (FDA) guidelines were revised. Please review the following information. Some general blood donor qualifications include but are not limited to the following:
FDA Guidelines
Click here to learn more about FDA guidelines for blood donation.
Age
You must be at least 16 years old to be a blood donor.
Weight
You must weigh at least 110 pounds (50 kg) to donate blood.
All donors 23 and younger must meet the height/weight requirement that is listed on the Height and Weight Requirements form. Please check this form before donating with ARUP Blood Services.
Photo ID
Be sure to bring a picture ID that contains your legal name when you go to donate.
Frequency
Donating whole blood is safe every 56 days (eight weeks). Donating platelets is safe every 10 days, up to 23 times per year. Many deferrals from donating blood are temporary and are in place to protect both the donor and the recipients.
If you need a special aid or service in order to participate in a blood drive, please contact Deb Jordan at 801-583-2787 ext. 2639 or deborah.jordan@aruplab.com as soon as possible, and we will try to accommodate your needs.

Please DO NOT donate blood if you:
Have tested positive for COVID-19 in the last 10 days. You also need to be symptom free for 10 days.
Have cold or flu symptoms, or do not feel well the day of donation.
Have taken oral antibiotics in the past seven days. (Antibiotics taken for acne are okay.)
Have had hepatitis after the age of 11.
Have received a blood transfusion within the past 12 months.
Have had a tattoo, body piercing, acupuncture, an accidental needle stick or have come in contact with someone else's blood in the past three months.
Have had malaria.
Have traveled to a malarial-risk area within the past three months.
Are pregnant.
Have had a UTI, bladder or kidney infection or prostatitis in the last six months
Have been treated for syphilis or gonorrhea in the past 12 months.
Have ever used a needle to inject nonprescription drugs (including steroids).
Have or are at risk for HIV, the virus that causes AIDS.
Are allergic to chlorhexidine.
Other things to note:
Please bring a complete list of any medications you are taking.
You must be feeling well and healthy the day of donation.
Eat a good meal and drink plenty of fluids prior to donating.
If you have any other questions regarding donating blood, please feel free to call us at (801) 584-5272 or email Deb Jordan at deborah.jordan@aruplab.com.